Welcome to St Nicholas' Class
Nursery and Reception (EYFS)
A warm welcome to the Reception and Nursery Webpage. Here you can explore all the wonderful and exciting learning we do. You will find our long term plans and Termly and Curriculum over view in each class page.
Our Class Saint:
St. Nicholas is the patron saint of children. His generous spirit and love for youth have led the way to the popular tradition of the gift-giving Santa Claus celebrated throughout the world. Born into a wealthy family and orphaned young, St. Nicholas gave his inheritance to the poor, then dedicated his life to serving God as a priest, and later as a bishop.
A prayer for Children
God, we pray that through the intercessions of St. Nicholas
you will guide and protect our children.
Keep them safe from all harm and help them grow
to become loving disciples of Jesus in your sight.
Give them strength to always mature into deeper faith in you,
and to keep alive joy in your creation.
Through Jesus Christ Our Lord. Amen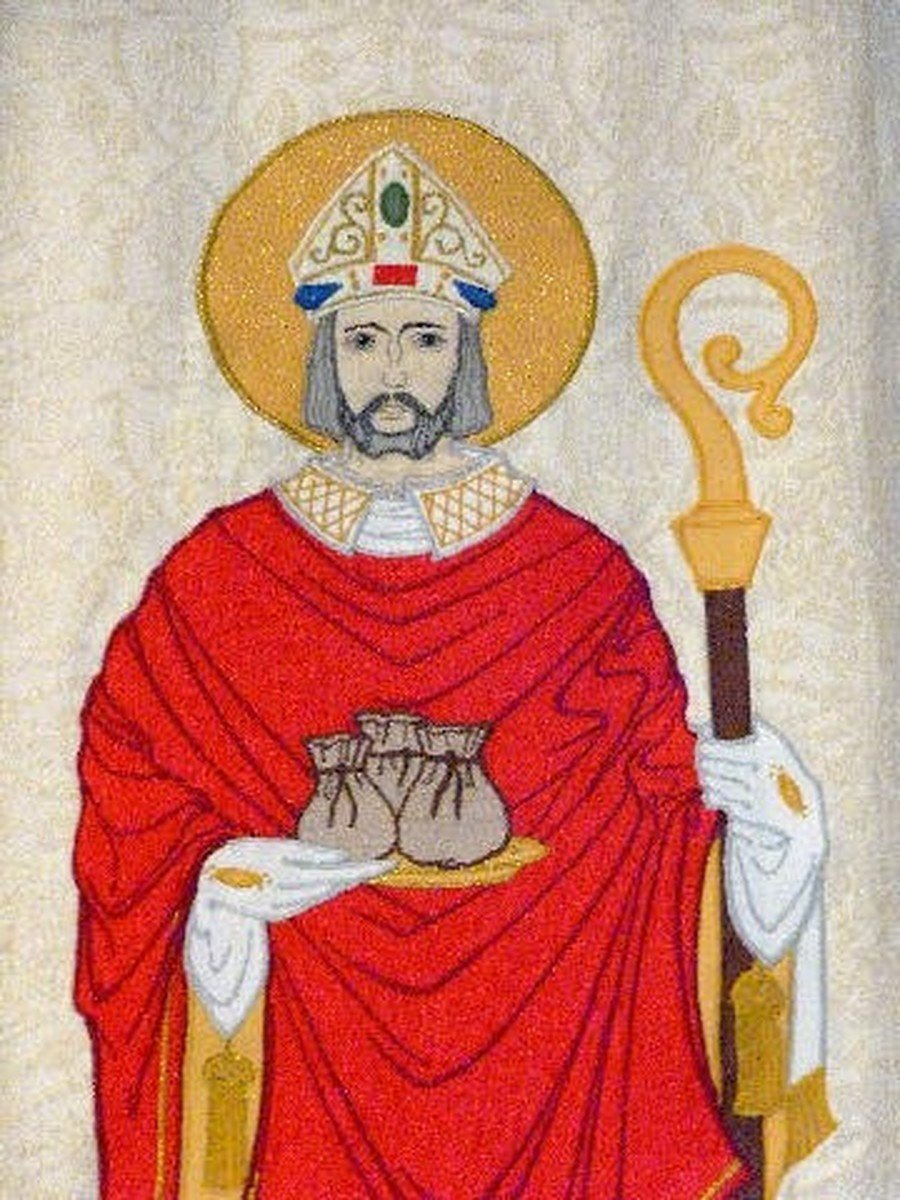 Our Philosophy:
At Our Lady's, the staff and children are really proud of our Early Years Foundation Stage and love coming to school to learn. We firmly believe that creating an inclusive and enabling environment is essential in promoting high standards of early years' education. We aim to provide a fun and exciting learning environment for the children where they can feel safe and confident to make their own choices, take risks and be independent. We believe that allowing children to have the freedom to explore is vital as it allows them to develop their personality, curiosity, imagination, language and social skills. We provide them with plenty of opportunities to engage in messy play as well as being provided with outdoor play opportunities.
We believe it is important that adults take an active role in child initiated play through observing, modelling, facilitating and extending their play. Getting the balance right between child-initiated play and adult-led activities is very important to us.
​​