Spring 2022
Welcome to St. Francis class page!
A warm welcome to our class page where you will be able to find out what we will be learning each term, pictures of what we have been doing and key information we would like to share.
Class Teacher
Mrs Tassell- Monday-Friday
Teaching Assistants- Mr Quinney, Mrs Manning
Class Dojo is checked regularly so please feel free to contact us on Class Dojo if you have any queries or questions.
Home Reading books will be changed once a week on a Monday. Please note down any pages that your child has read and sign your child's home reading journal at least 3 times a week. Let us know in your journal if your child has finished their book so we can change it for you.
Our Class Saint
Our class is named after St. Francis of Assisi, the patron saint of animals. He was born over 800 years ago in a little town in Italy.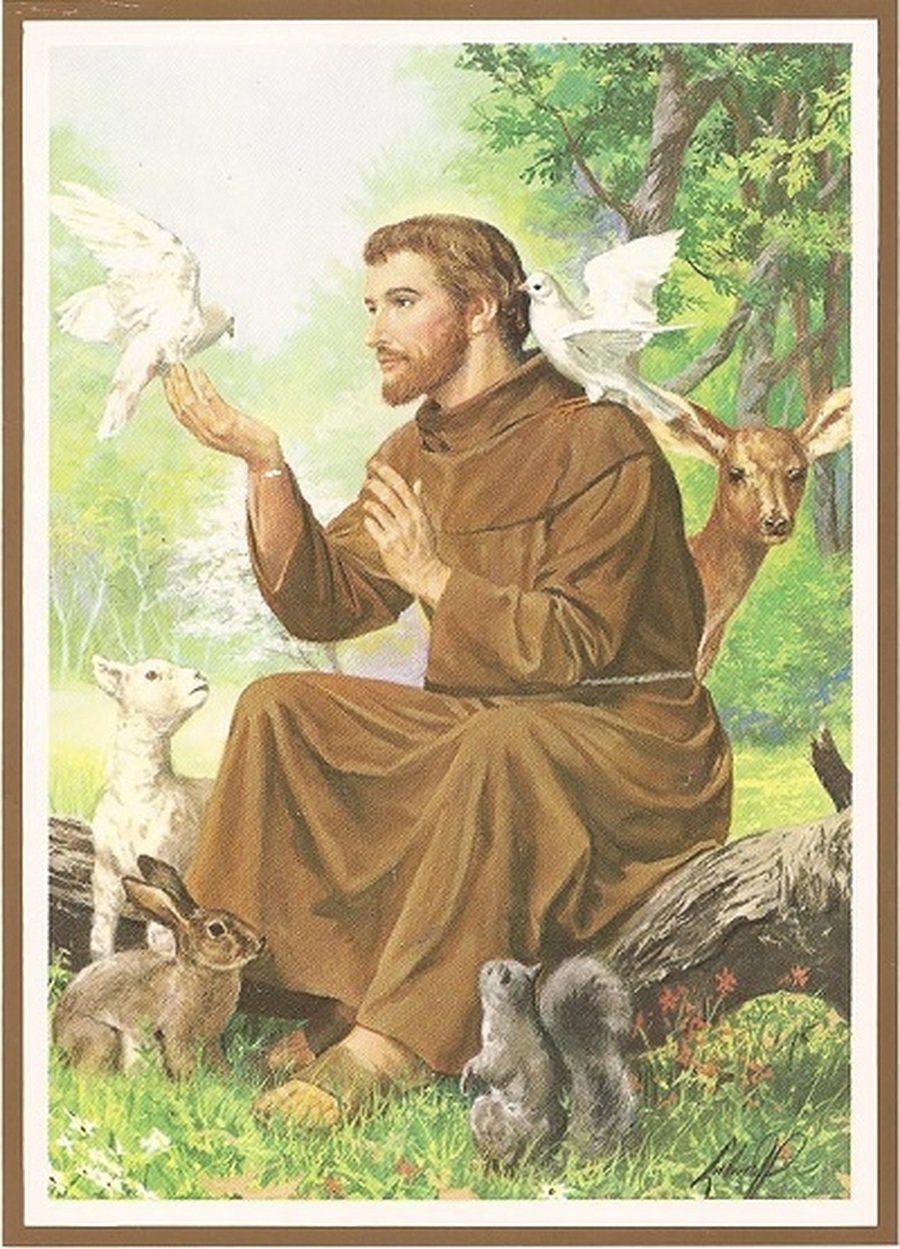 What will we be learning this Spring term 1 2022?
We have lots of fun and exciting learning opportunities this half term.
With only a few more chapters to go to complete our Harry Potter read, we will be ready to go on our school trip to the Harry Potter Experience. We are bursting with excitement!
We are also embarking into the world of Ancient Egypt this half term and learning about how people used to live in those times.
We will be exploring.....
How can we recreate the wonders of Ancient Egypt?
The children will explore the Ancient Egypt and find out how people used to live. They will explore how artefacts help us to unravel the past. The children will learn about ancient tombs, pyramids and burial sites.
The children will understand where Ancient Egypt is on an historical timeline and to recall, select and organise historical data.
Religious Education
This half term
The children will continue with Advent and Christmas and also learn about We Listen to God's Word at Mass.
Science- How would you cope for a day without Electricity?
This half term we will be investigating Electricity- how it is made, its uses, circuits and if we can live without it.
Home Learning
We hope that our homework activities act as a signpost to support your child's learning further at home; time spent consolidating key learning at home can support children with their progress and understanding.
In our Junior School,we try to take a fun and practical way of consolidating basic skills through KIRFs - Key instant recall facts for Maths and fun ways of achieving these and Reading. Weekly Maths activities linked to recent learning are completed on Doodlemaths- We recommend completing at least 10 minutes on Doodlemaths every week day as well as Times Tables practice.
Additional project tasks may be set to link with Science and Topic but we will inform you of these through Class Dojo.
PE and Forest School Spring Term
Our PE days will be Tuesdays and Fridays.
Please come into school in your School PE Kit and make sure you have warm joggers and a school hoodie for cold days. Please wear your summer PE kit and a hat for warmer days.
Forest School is on a Tuesday Afternoon
Please make sure to bring your wellies and waterproofs in every week as we never know if the weather may suddenly change and we will go out in all weather.
Useful Documents for Year 3 and 4