About St. Francis Class
St. Francis class is a mixed class of Year 3 and Year 4 children, who are split for Maths and English teaching in the morning, but have all other curriculum based lessons together. They are taught by Mrs Evans and Mrs Commins.
Our Class Saint
Our class is named after St. Francis of Assisi, the patron saint of animals. He was born over 800 years ago in a little town in Italy. One of the first things children do in St. Francis class is to find out about him, and why he is still remembered today.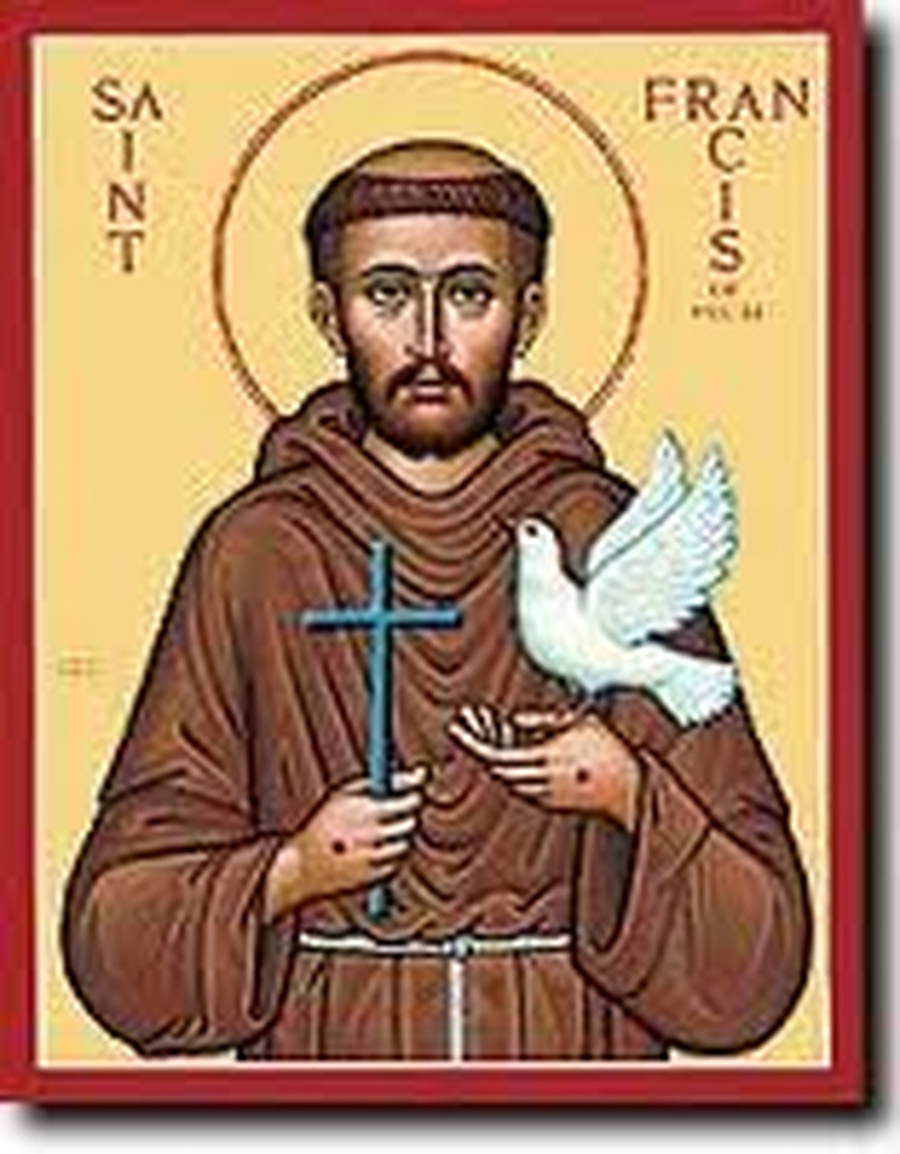 What will we be learning?
This term we have a really busy curriculum planned!
We teach on a 2 year rolling cycle and ensure that the experiences that the children have are rich and exciting; it is our aim for the children to experience both excellence and fun.
Please look at our Curriculum Overview to find out more.........
We will be exploring.....
Ancient Egypt
This half term the children will be finding out about daily life in this ancient civilisation, why the Nile was so important
and how to mummify a dead body!
We also have an outreach day from St. Johns Museum where we will learn to be archaeologists by handling objects from the past, and walking in the footsteps of Howard Carter as he discovered the tomb of Tutankhamen
Home Learning
We hope that our homework activities act as a signpost to support your child's learning further at home; time spent consolidating key learning at home can support children with their progress and understanding.
In our Junior School,we try to take fun and practical way of consolidating basic skills through The Times Tables Rock Stars, and Spelling Shed websites . Weekly maths sheets, linked to recent learning will come home on Thursdays in children's zip bags, and should be returned by the following Tuesday.
From time to time, additional research tasks may be set, but we will inform you of these through class Dojo.
PE- Autumn Term
We will be learning Multi- skills on Thursday afternoon with a Specialist Sports Coach and doing the Mile Run as often as we can, so please have trainers in school everyday!
Later this term, we are really excited to announce that we will behaving a swimming pool onsite, so that the whole school can swim daily for 2 weeks!