About St. Francis Class
St. Francis class is a mixed class of Year 3 and Year 4 children, who are split for Maths and English teaching in the morning, but have all other curriculum based lessons together. They are taught by Mrs Evans, Mrs Commins and Mrs Corry.
Our Class Saint
Our class is named after St. Francis of Assisi, the patron saint of animals. He was born over 800 years ago in a little town in Italy. One of the first things children do in St. Francis class is to find out about him, and why he is still remembered today.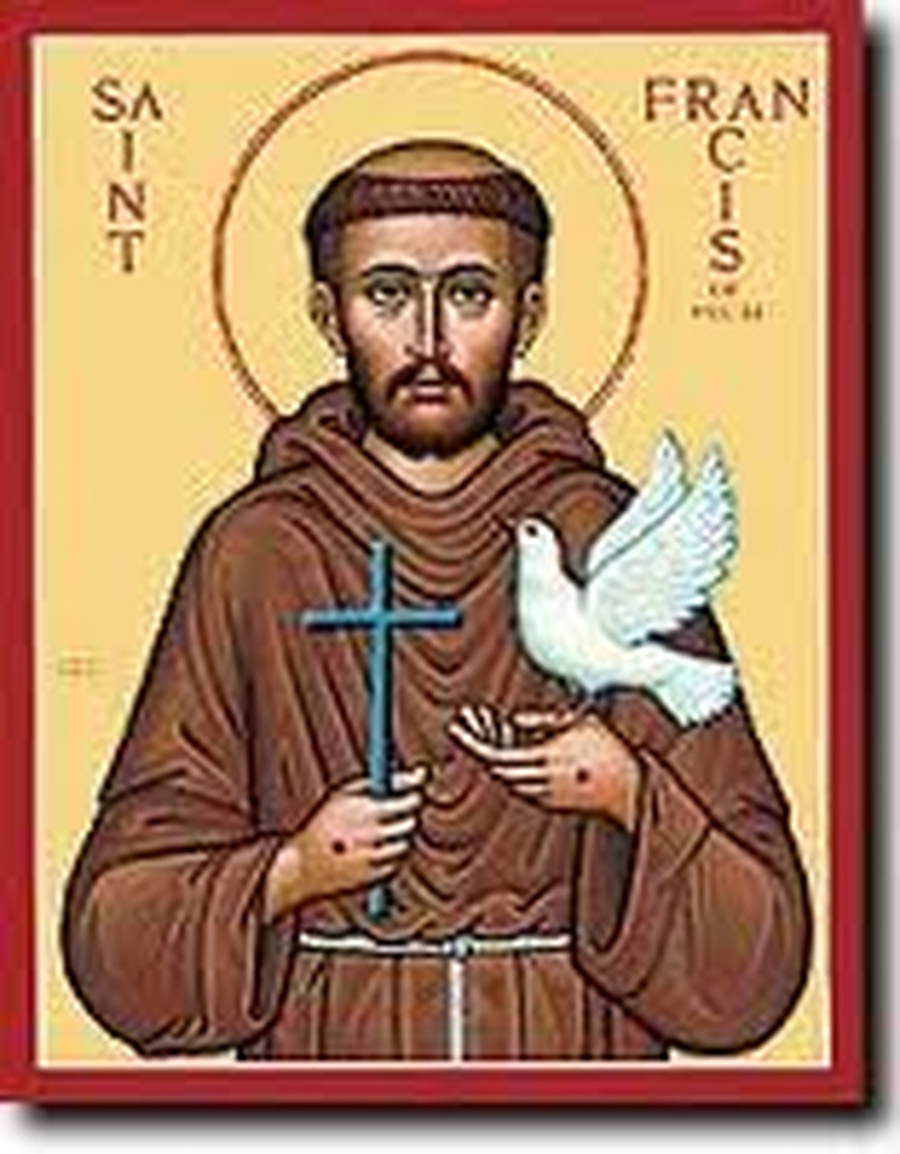 What have we been learning?
This term we have been busy with our design and technology cookery project- making, testing and evaluating a range of sandwiches. This has linked really well to our science topic where we have been finding out about healthy eating and creating a balanced plate. We are currently honing our computing skills- writing and filming scripts for our very own version of the GBBO-except our version will be featuring sandwiches!
Author of the Month- November
Our featured author for November is Michael Morpurgo.
How many of his stories have you read? Which was your favourite?
What did you like or dislike about them and why?
Who is your favourite character and why?
Do you think his stories are written in a particular style?
Who has been your favourite author so far?
We are exploring.....
Ancient Egypt!
This half term the children will be finding out about daily life in the ancient civilisation of Egypt.
Why did the Egyptians call their land the land of the "black mud?"
How did they build pyramids?
What did they believe about the afterlife?
What is a shabti?
These are just some of the questions we will be exploring, and we have the team from St. John's museum coming to help us enjoy an Ancient Egyptian theme day on November 20th.
Watch this space for photographs of us dressed up in role and writing in hieroglyphics!
Science- Autumn Term
We are learning about the human body!
We have uncovered the journey of digestion, and put together a skeleton! Next we will be finding out how our muscles and ligaments work, and why we have different sorts of teeth!